Hello! I hope that all of you, our fellow readers, had a marvelous Christmas surrounded by friends, family, and food.
Yesterday, marked one of my favorite yearly traditions, watching the British Royal Family walk to church on Christmas morning. The family has been doing this since way before my birth and each year brings new fashion, new royal members, and better hats. Just look at the picture below of Princess Di and Lady Rose Windsor looking fabulous on Christmas Morning 1987.
This year we were given our first look at Meghan Markle mixing with the royals. Here's what happened, she got out of the car and walked to church. It was so exciting. She was wearing a brown coat with matching boots, purse, and hat. Everything looked great expect the hat. Americans just can't pull off the fascinator. She should be a trendsetter and start wearing normal hats or those 1920s style bobbed hats. That's what I would do at least [insert winky face].
Meghan's outfit also wasn't very Christmasy. It was autumny. Duchess Kate, meanwhile, looked like the Christmas princess we all knew she could be. She is rocking that plaid coat. This was the first time we saw all four of them together and the British press is already referring to them as the "Fab Four". I hate that, they need to get creative, there is only one "Fab Four."  I won't hold my breath though, many of these papers still refer to Duchess Kate as Kate Middleton and she has been married to Prince William for nearly 7 years. It's bordering on disrespect, she has a title, use it!
Sorry for that side rant, let's calm ourselves by looking at the Queen. This woman is rocking orange and that color is nearly impossible to rock. She is absolutely amazing. Best part is when she got out of the car and everyone had to bow. That's my dream, to step out of a car and have everyone bow the second they see me. P.S. Watch The Crown on Netflix, it's so good! Also listen to Queen's Christmas Message here.
Back to Meghan. These past two weeks have marked her royal indoctrination. The official royal engagement photos were released and they are a cross between a 00s perfume ad and a Vogue fashion shoot. They are stunning to say the least and unlike other royal engagement photos they aren't stuffy and awkward. Katie C. says she wants to put one as her phone background and I approve completely.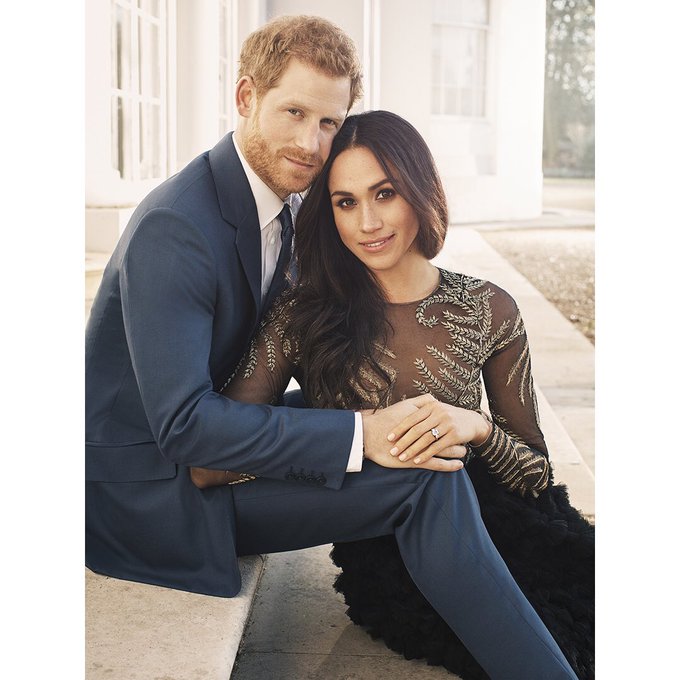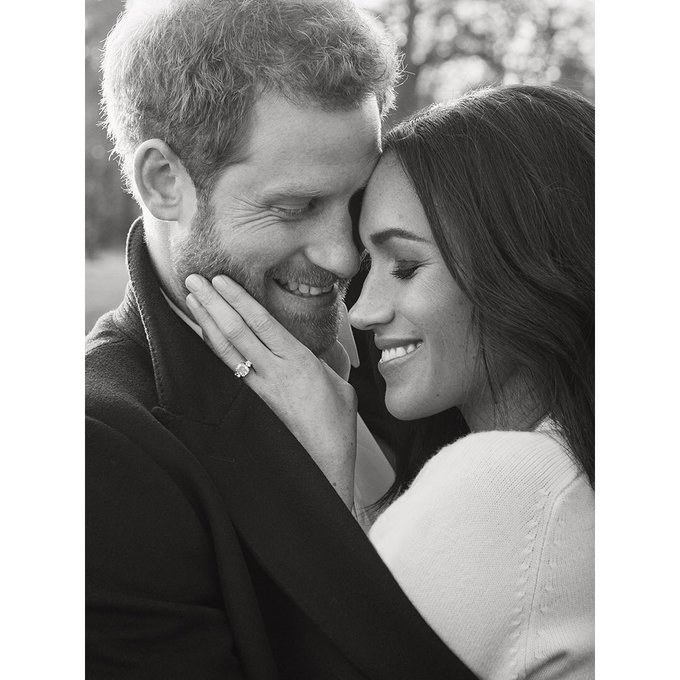 Meghan also attended the Queen's annual Christmas brunch with the extended royal family. We were provided with lots of pictures of royals in cars driving through the gates of Buckingham Palace. We also got to see a glimpse of Prince George and Princess Charlotte, which is always fun. Naturally this day was not without drama, Princess Michael of Kent showed up to the party wearing racist jewelry.    
In other royal news, The Duke and Duchess of Cambridge released this definitely not creepy picture of their family.  They look like they are in pain. Also whose brilliant idea was it to have everyone match the background? I know that they probably enjoy each other's company, but they are having a hard time showing it in this mess. They need to take a lesson from the Swedish Royal Family on how to take a proper Christmas card photo. Compare their photo with that of Crown Princess Victoria and her family and tell me who you would rather hang out with? 

Lastly, remember that time I told you we were going to go to the royal wedding in May? Well, plane tickets have been purchased and a hotel has been booked. It's happening. May 19. Santa brought both of us new luggage for Christmas making this official official. Our plan is to live stream the wedding on Instagram, once again we will keep you posted.